Warrior Life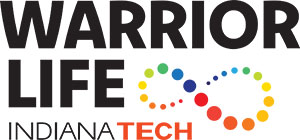 Mission
The Warrior Life mission is to provide guidance and support to students on the autism spectrum as they navigate college life. We recognize that each student has a unique perspective, and we strive to individualize our program's approach to meet their specific needs. As advocates for our students, we are dedicated to promoting acceptance and creating a strong sense of community where everyone feels welcomed and valued. We aim to create a diverse environment that encourages growth and skill development by fostering a sense of belonging and promoting inclusivity within our program. We are dedicated to helping students succeed academically and personally by building strong relationships and providing our students with the resources they need to navigate the challenges of college life as a student on the autism spectrum.
Services
Early move-in dates facilitate settling in, navigating campus, locating buildings and classrooms, and social events.
Personalized activities to help students adjust to campus life
Build their network on campus
Weekly Meetings
Our Approach
Warrior Life is an opportunity presented by Disability Services for students on the autism spectrum. Warrior Life aims to help students transition to college life, create their new routines and adjust before the majority of students arrive on campus. Students not living on campus can still take part in the program but would return home each evening.
The program is two days and kicks off with an inclusive welcome party!
Registration
Fill out the registration form below to participate in Warrior Life by July 31, 2023.
Testimonials
The Warrior Life Program was beneficial to me as it helped me transition to on-campus life easier. It allowed me to meet people before I started my classes so then I could gain connections early. It also allowed me to locate my classes ahead of time. I think for these reasons it would be beneficial for others to experience the program as well.

Beau Kendall
I have experienced many wonderful contents during my Warrior Life Early Move-In Experience. First, I have acquainted myself with many wonderful students who are either in the same major as me or not. Then, I got the chance to see the campus and my classes before anyone else can. Third, I get to meet the faculty that help make my early days in Indiana Tech the best. I love that I get to see college life before it began and would love to do it again next year if possible.

Ekene Onyekachi, Computer Science Major
The Warrior Life program was very helpful to me in being successful in college so far. Personally, I am someone who slowly adapts to change at times, and this program helped me with that immensely. Being able to move in early before the mad dash of everyone else moving in helped relieve stress for me, and allowed me to be calmer. Another thing that was a great help was being able to walk around campus early so I could go to whatever buildings I had classes in and find the rooms for them. Lastly, it was nice being able to figure out how the dining services worked so I would not have to worry about learning how to do so, with the rush of many people. Due to this help, I feel that I was able to have a better first semester on campus and be successful with academics, as I was able to make the dean's list.

Sam Adams
Disclaimer
Warrior Life is not a special education program, nor is it designed or intended to teach, re-teach, or modify the academic curriculum requirements of the University or the courses your college student enrolls in.